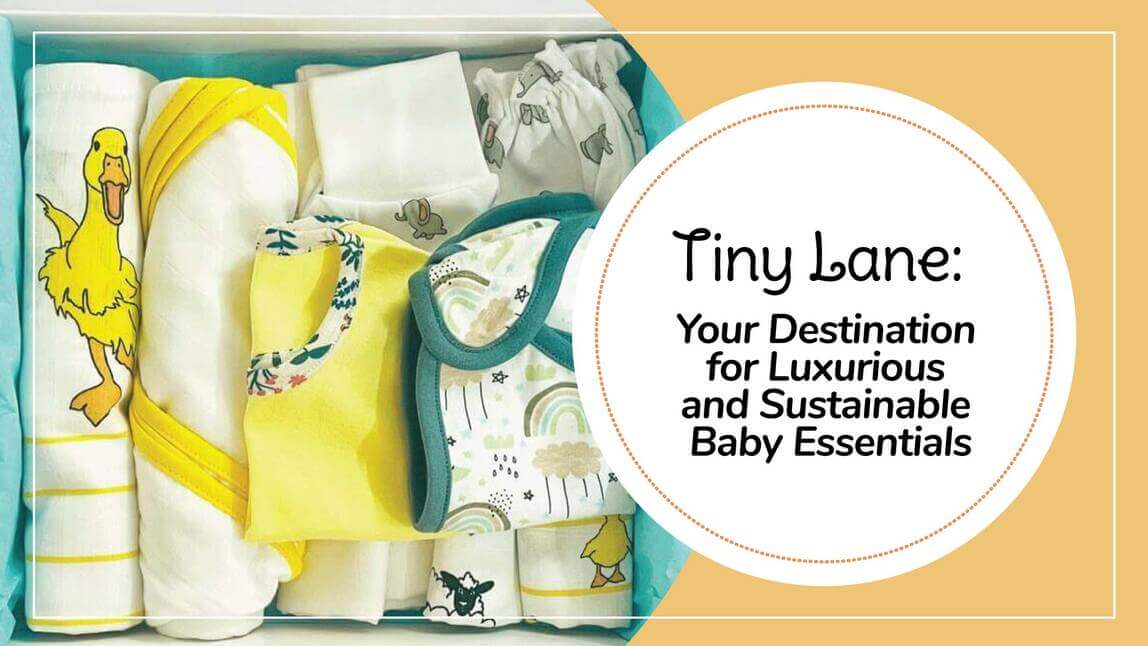 May 18 , 2023
Luxuriously Soft Baby Products:
As a new parent, you want nothing but the best for your little one. From the clothes they wear to the blankets they snuggle in, every detail matters. That's where the TinyLane comes in - a brand that offers luxurious and sustainable baby essentials made from bamboo:cotton and organic cotton.
One of the things that sets us apart is our focus on providing products that are luxuriously soft. We use bamboo:cotton, which has a silky smooth texture that feels gentle on our baby's delicate skin. We also use organic cotton, which is hypoallergenic and free from harmful chemicals, making it the perfect choice for babies with sensitive skin.
Sustainable Baby Products:
We're proud to say that our products are sustainable. Bamboo is one of the fastest-growing plants in the world and requires less water and pesticides than traditional cotton. This means that we're doing our part to reduce the environmental impact of baby products.
In addition to being made from sustainable materials, our products are also GOTS certified. This means that they meet the highest standards for organic textiles and have been produced in an environmentally and socially responsible manner.
Essential Baby Products:
We offer a range of baby essentials that we know every parent needs. From baby jablas and leggings to bibs, caps, booties, mittens, swaddles, baby blankets, and washcloths, you'll find everything you need to keep your little one comfortable and cozy.
Exceptional Customer Service
But it's not just about the products - we also offer exceptional customer service. Our team is always available to answer any questions you may have and help you find the perfect product for your baby.
Overall, we're proud to offer luxurious and sustainable baby essentials at Tiny Lane. With a range of products made from bamboo:cotton and organic cotton, you can be sure that you're getting the best for your baby while also doing your part for the environment.
Delivery: 
Tiny Lane delivers products only in India. Shipping times 3-5 working days and it may vary depending on your location.
Return Policy: 
Tiny Lane's return policy is 7 days from the date of deliver. To return a product, simply contact Tiny Lane customer service and they will provide you with a return shipping label. Returns must be in original, unused condition.
Refunds: 
Tiny Lane will issue a refund for returned products within 7-10 business days of receiving the return. Refunds will be issued to the original form of payment.
---