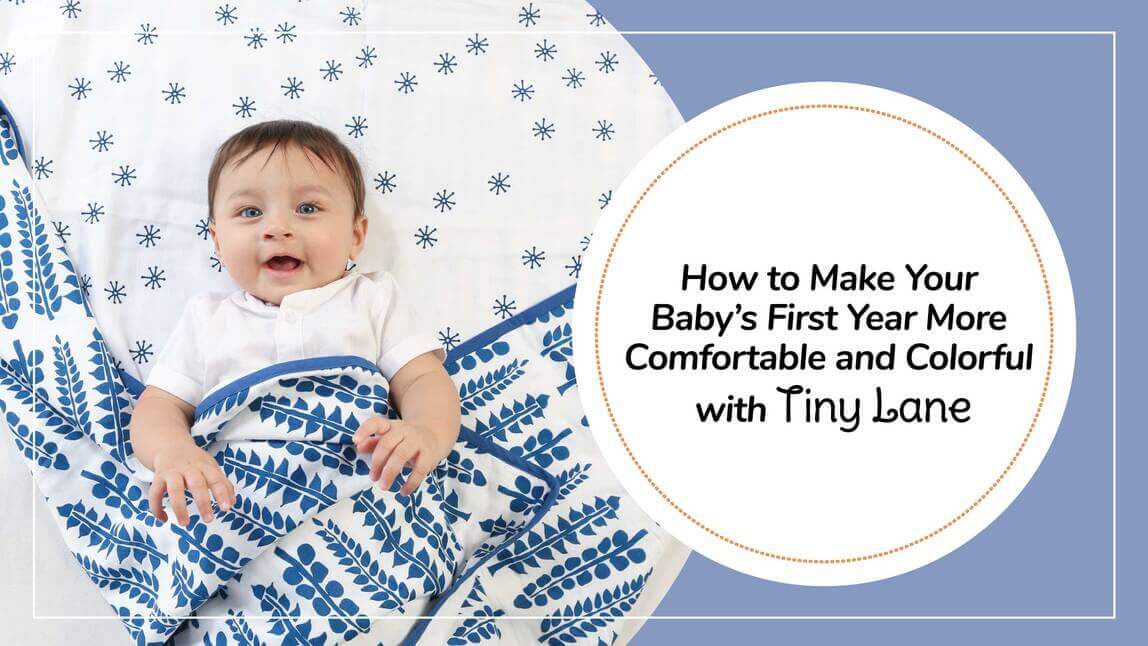 May 22 , 2023
Who are we (Tinylane)?
Babies are a bundle of joy, but they also need a lot of care and attention. They have sensitive skin, delicate bodies, and curious minds. They need products that are soft, safe, and stimulating for their growth and development.
That's why Tiny Lane is here to help you. Tiny Lane is a brand that offers comfort infant and baby products made of organic and sustainable fabric with the added benefits of bamboo and safety of GOTS certified dyes. Their products are curated and made of 70% bamboo and 30% cotton, which makes them super soft, breathable, hypoallergenic, antibacterial, and eco-friendly.
What products do we (Tinylane) offer?
Tiny Lane has a range of products for your baby's first year, such as swaddles, jhablas, blankets, vests, washcloths, bibs, caps, booties, mittens, and gift sets. Their products come in various colors and designs that match your baby's moods and personality. Whether you want something peachy, minty, lemony, floral, or animal-themed, you can find it at Tiny Lane.
Why choose Tiny Lane products?
Tiny Lane products are not only adorable and comfortable for your baby, but also practical and convenient for you. They are easy to wash, dry, and store. They are also perfect for gifting to new parents or expecting mothers. You can choose from their jumbo gift packs, snuggle blanket gift packs, or all-in-one newborn baby gift packs that contain everything a little one needs for every moment.
What do customers say about Tiny Lane products?
Tiny Lane products are loved by many customers who have tried them. Here are some of their testimonials:
"Tinylane products are the must buy product for all new mums."

"The quality is amazing and the prints are so cute."

"The fabric is so soft and gentle on my baby's skin."

"The colors are vibrant and the designs are unique."

"The products are worth every penny."
How to shop for Tiny Lane products?
If you want to make your baby's first year more comfortable and colorful with Tiny Lane products, you can shop online at our website www.thetinylane.com and we also available at the following partner stores such as BabyAmore, Amala Earth, SustainKart, Greenbell, TheMumShop, and Tinycubs.
Tiny Lane is more than just a brand. It is a way of life that celebrates the joy of parenting with better products and solutions. Come fall in love with Tiny Lane today!
---